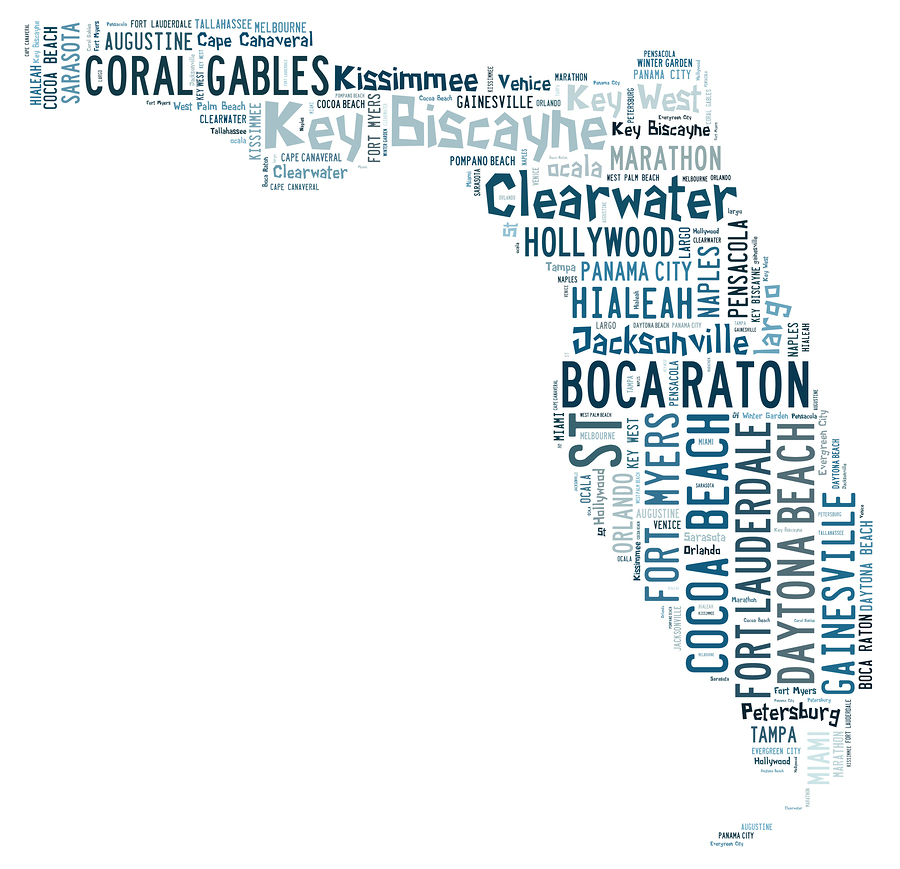 As the second annual enrollment period of the Affordable Care Act drew to a close last week, analysts already began looking at the numbers for the 2015 season. Government officials had set a target of 9.1 million sign-ups earlier in the year, and recent reports suggested that enrollment would exceed this relatively modest goal. According to the U.S. Department of Health and Human Services, about 11.4 million people signed up for health insurance this year, which exceeds the government's goal by more than two million enrollees.
Not only has nationwide enrollment exceeded expectations, but surprising figures from individual states also indicate that the ACA is accomplishing its goal of granting greater access to health insurance around the country. Florida came out on top in 2015. Reports from the Sunshine State indicate that more than 1.6 million of its residents enrolled in a health insurance plan using the federal marketplace. That number includes re-enrollees from last year as well as first-time enrollees.
Florida beat out California, the reigning state during last year's enrollment period and one of the relatively few states to run its own healthcare exchange. California boasts 1.4 million sign-ups for 2015, but this number falls short of the state's goal by about 300,000 enrollees. Marketing campaigns geared toward the Latino community in California, which represents most of the uninsured population in that state, have largely failed to attract the kind of numbers that California has been hoping for. Still, the state's overall enrollment numbers combined with Florida's significant achievement indicate nationwide success for the ACA.
Florida's Surprising Victory
Several factors contribute to Florida's top spot on the enrollment lineup for 2015, but experts are somewhat surprised by the state's success rate this year. For starters, Florida is substantially smaller in both size and population than California. With fewer residents, one would expect that Florida to trail behind its West Coast competitor. Millions of Florida residents also lack access to Medicaid because the state's government has actively worked against expanding the program under new ACA guidelines. By contrast, California has not only expanded its Medicaid program but has targeted specific populations to encourage enrollment.
Still, Florida's numbers make sense when you consider the state's relatively high percentage of previously uninsured residents. CBS reports that "3.8 million of Florida's 19.5 million residents were without health insurance" as of the 2010 U.S. Census Bureau. That means that about 19.5 percent of the state's population lacked insurance. The state ranked third in the nation for its uninsured population. California, on the other hand, reported an uninsured rate of 17 percent during the census. Proportionally, Florida residents stood to gain greater benefits from the new healthcare law.
The fact that Florida uses the federal exchange while California administers its own marketplace reflects an overall nationwide trend. At the outset of Obamacare, states that ran their own exchanges enjoyed significant increases in enrollment, but that advantage has since declined as more people take advantage of the federally facilitated marketplace. In the 37 states that utilize HealthCare.gov, enrollment has increased by 58 percent. State-run exchanges have only seen a 9 percent increase in enrollment by comparison.
Nationwide Success
Florida may have earned top marks for enrollment during the 2015 season, but the state's victory also speaks to the victory of the new law nationwide. Uninsured rates are down around the country, which can largely be attributed to more affordable options than ever before. In addition, Medicaid participation may also help to increase enrollment throughout the year as more states opt to expand their programs. This summer, the Supreme Court will rule on a case that may undermine the power and availability of federal subsidies on the federal marketplace. Despite this recent challenge to the ACA, experts agree that the new law is working to provide better access to healthcare to people who lacked any options just five years ago.