In today's world there are tons of different apps and wearable devices to choose from designed to track your activity and calories burned throughout the day. Whether it's a Fitbit, Apple watch or other, there are a number of fitness tracker choices on the market and the options can be overwhelming. Since we understand that it may be complicated to decide which device is right for you, we've ordered and tested out the Moov Now fitness tracking device to help you get an inside look at our unbiased thoughts on this product.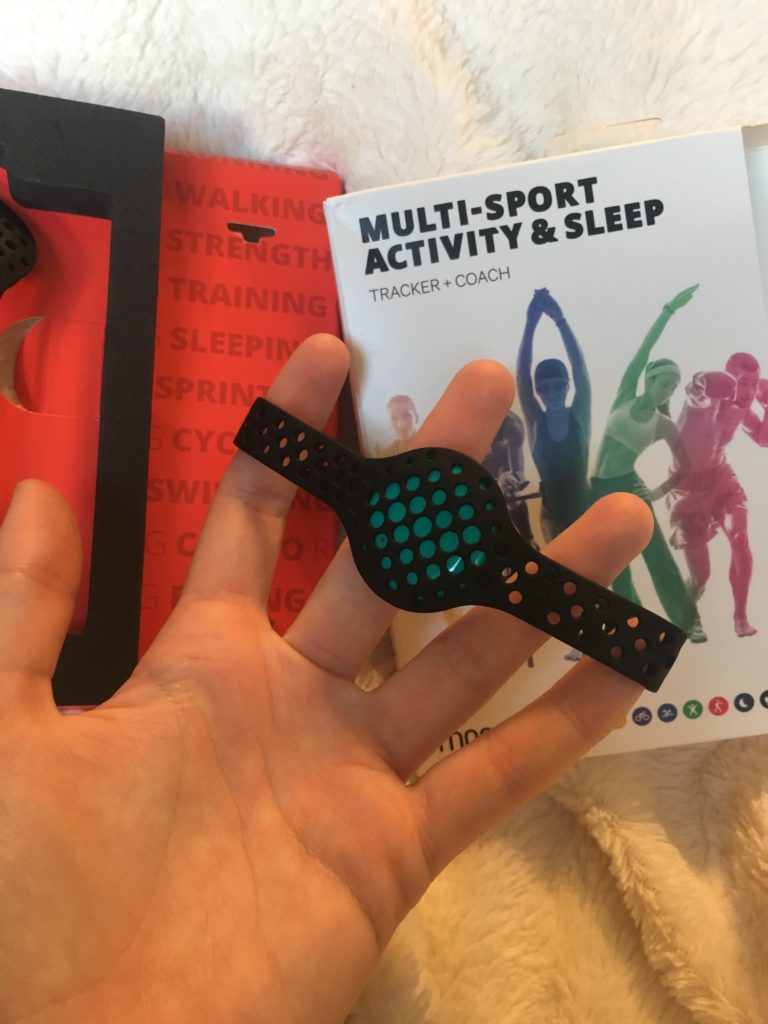 What's a Moov?
Moov Now: Motion Based Coach is a wearable fitness tracker you can strap to your wrist or ankle and sync with the free Moov app. To sync the app with the device, simply turn on your phone's bluetooth and press down on the Moov tracker. The Moov device is $59.95 on Moov website and comes with 2 silicone black bands (one to fit your wrist and one to fit your ankle) and an aqua, red, white or black tracker.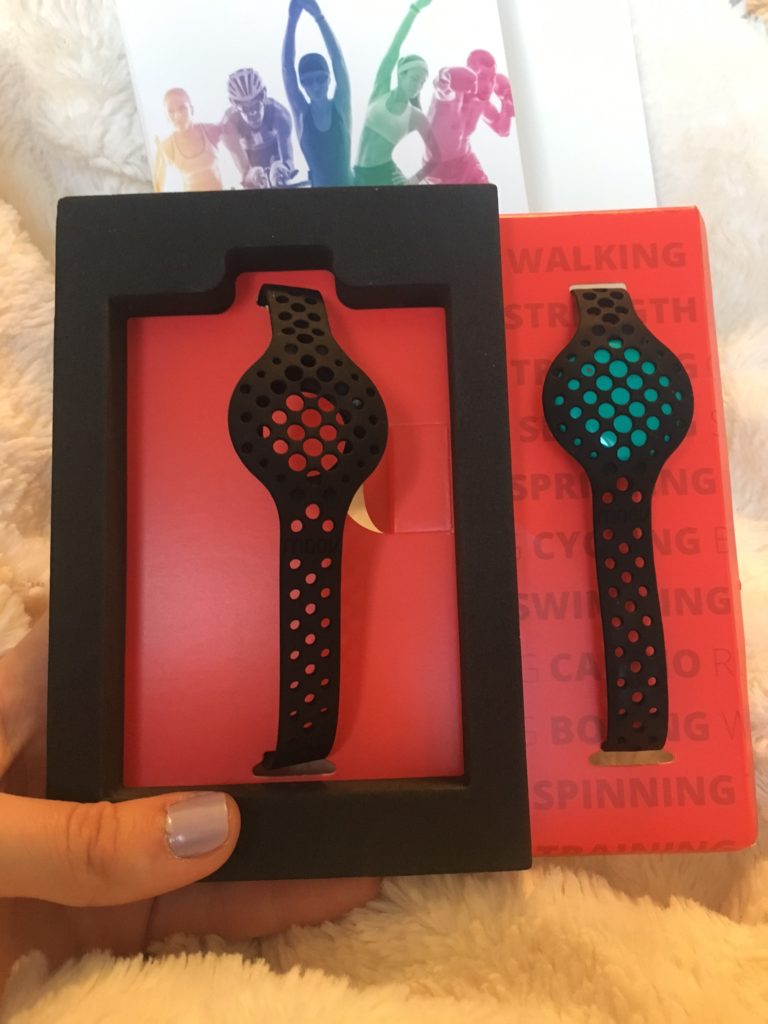 The device is lightweight and has small holes throughout the entire band for added breathability so you may even forget that you're wearing it. The tracker comes with a battery that doesn't need to be charged and is supposed to last 6 months before needing to be replaced. In the time we tested the Moov, there were no issues with the battery life. After each sync, the app will tell you how the tracker's battery is doing.
Moov Now is waterproof which makes it practical for everyday wear and useful for those who wish to track their swimming based exercises. It uses the Harris-Benedict Equation to calculate your daily calories burned based on your height, weight, sex and age.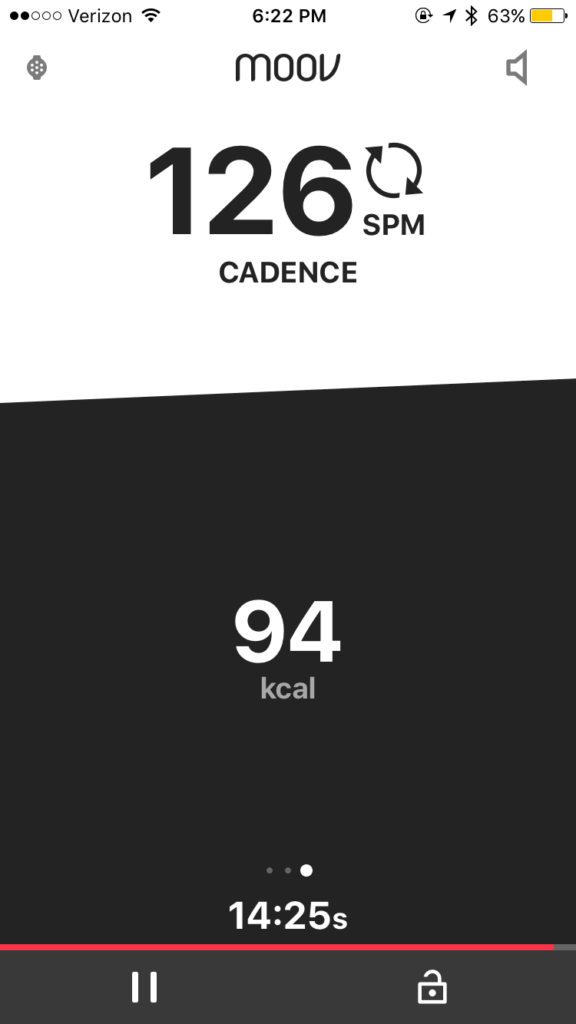 It also accounts for calories burned during exercise and adds this to your total calories burned. Each day, the Moov resets your calories and activity, but you can still look back on each previous day to compare your activity levels.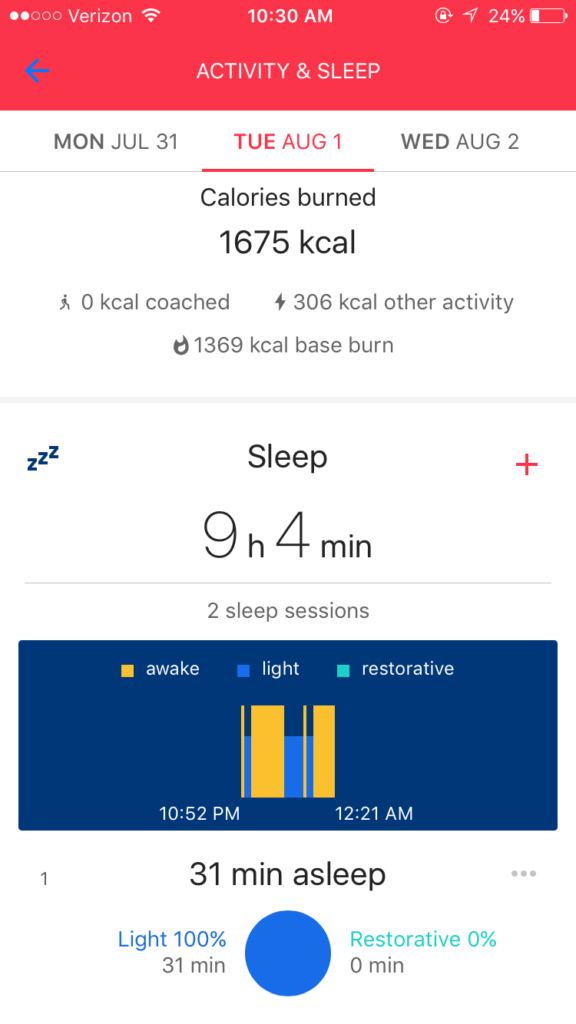 Though some online reviews mention that the strap isn't very sturdy, we had no issues with it.
How it Gets You Moovin'
To record your exercise with the Moov Now, you have to go into the app and select a "motion based workout". There are other "heart rate based workouts" in the app, but these require a different Moov device. You can select between 7 minute + circuit training, running efficiency, speed endurance running, brisk walking, sprinting intervals, open running, outdoor cycling, indoor cycling, lap swimming or cardio boxing workouts. Depending on the workout, the app will instruct you to wear your Moov around your ankle or wrist.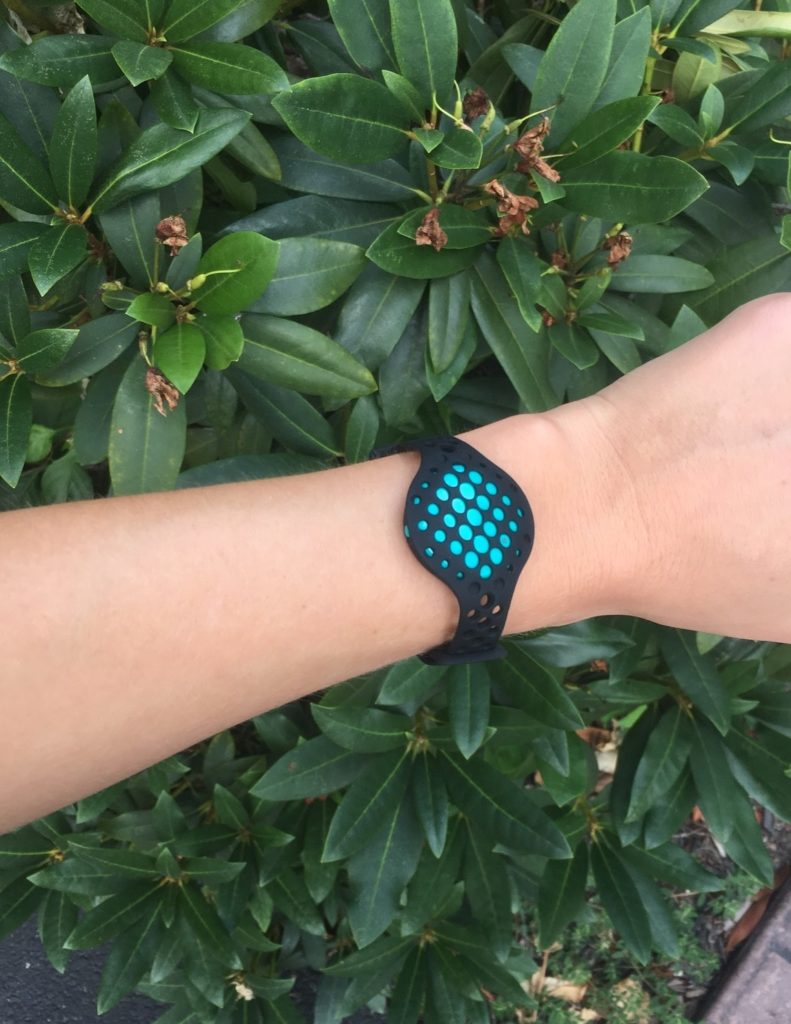 Throughout each workout, the app will give helpful, detailed instructions along with encouraging words to help you burn the maximum amount of calories. These instructions are easy to follow and help you visualize the movements it wants you to do which makes trying new exercises less intimidating.
Not feeling particularly athletic some days? Each day, the Moov app sets a minimum goal for you to get 30 minutes of any type of activity and tells you how many minutes you've fulfilled.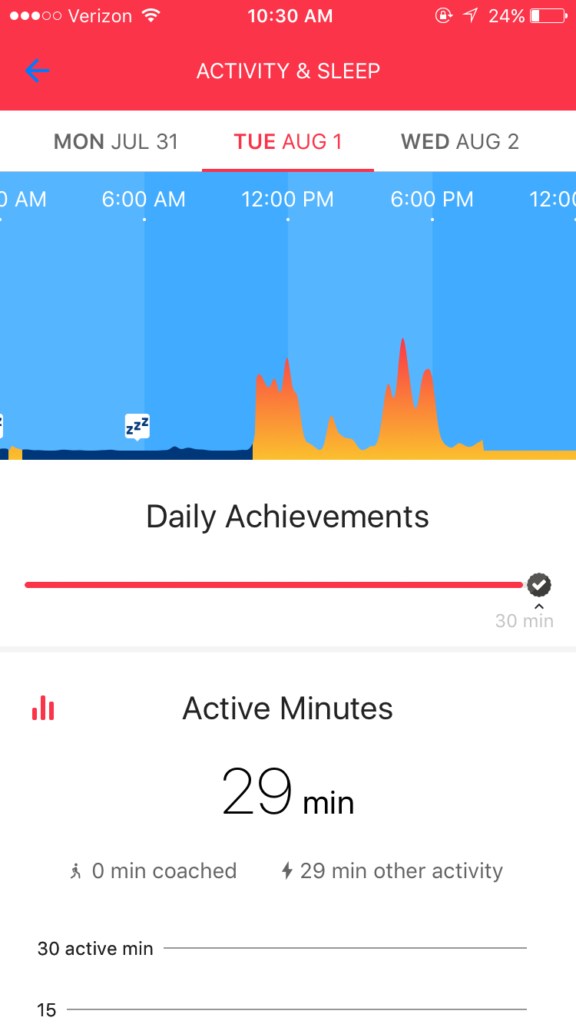 It will also keep a history of all your workouts and active minutes. For those with an iPhone, you can sync the Moov app with the iOS health app which comes with the phone. This allows your Moov to become a piece in the larger picture of virtually tracking your health.
Sleep Tracking
The Moov device also tracks your sleep. The best part about the device is that you don't need to input when you fell asleep or when you woke up like with other sleep tracking apps, Moov very accurately notices and records this.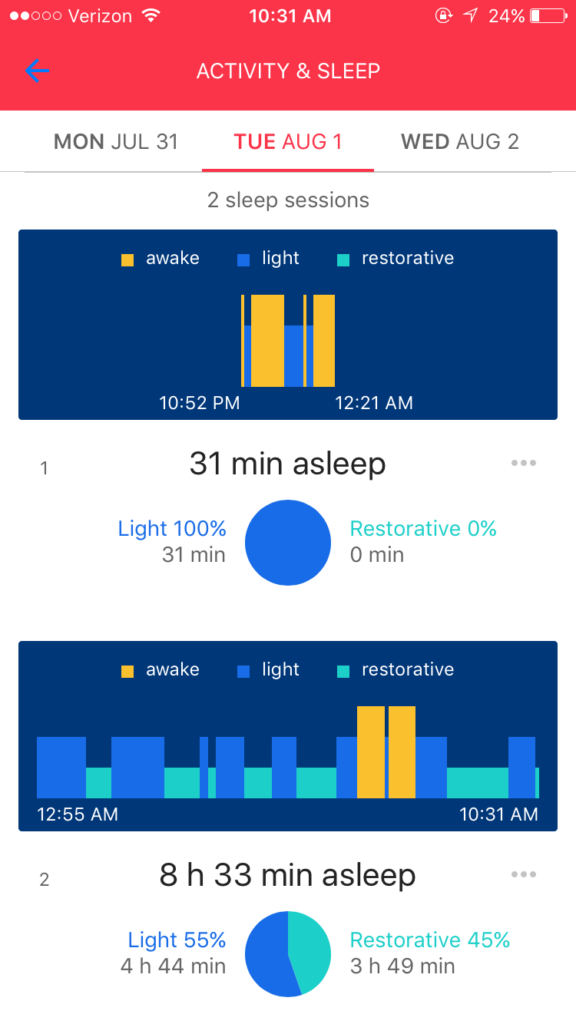 Even if you just wake up for a few minutes, the Moov fitness tracker detects it. If you wear your Moov during the night, you can look back in the morning and see how much of your sleep was light and how much was restorative. Moov describes restorative sleep as the time in which your muscle tissue repairs and your immune system strengthens. Moov recommends that the average person spends 20-50% of each night's sleep in restorative sleep. Moov also saves all your sleep data so you can look back and compare each night. If you forget to wear your Moov at night or during a nap, the app allows you to manually input sleep as well.
Customer Service
At one point, we emailed Moov to ask whether or not the device tracks your location. The customer service team replied within the day stating that it doesn't, but we were impressed with the speed and professionalism of their response.
What Improvements Could Be Made?
Our biggest complaint about the Moov fitness tracker is that it doesn't have a heart rate sensor.
It would be nice if the Moov could keep track of exercises besides running, biking and swimming such as lifting. Another useful feature would be to be able to manually add in exercises and calories consumed in order to get a bigger picture of your calorie intake for the entire day. This isn't a huge issue though as there are other free apps which allow you to track your food intake and exercises. Also, if you're not a fan of the iPhone's Siri voice, the voice of the Moov app may bother you as it's about the same and can sound a bit robotic at times. These regular comments may be disruptive for some during a workout, especially if you're trying to listen to music or watch TV.
Final Thoughts: To Buy or Not to Buy?
Overall, this is an excellent fitness tracker. Though it may not yet be as well known as other devices such as Fitbit, it's accuracy is very impressive and the app itself is well designed and fairly easy to use. The voiceover workouts motivate you to push yourself and leave you feeling accomplished. If you're looking for a simple way to encourage a healthier lifestyle, track your sleep, active minutes and exercise, we would definitely recommend this device as it's affordable and low maintenance.