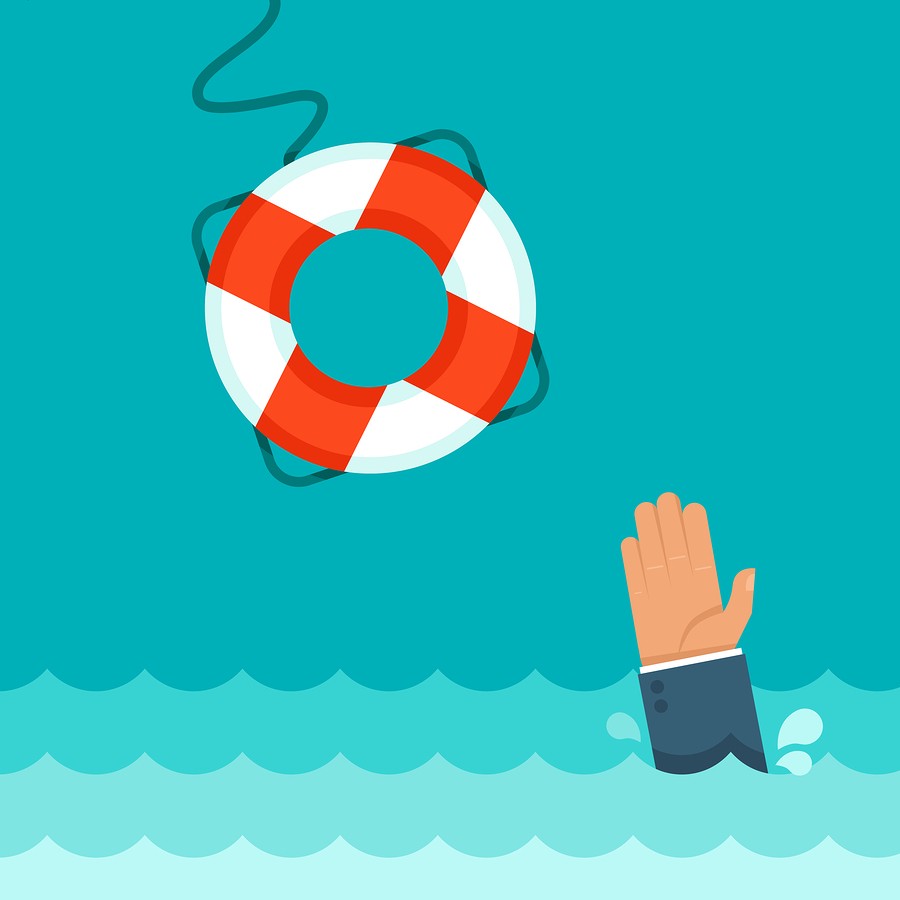 State exchanges are struggling financially.
The Federal Government under the Affordable Care Act has provided $4.9 Billion in funds to 17 states that elected to start their own healthcare exchanges. Yet, after 5 years in development, nearly half are insolvent or on life support. California is $80 Million in the hole, New York is trying to charge millions to carriers who may then charge consumers more, and state like Minnesota received over 30 Million in federal funds only to launch an investigation 2 months later to consider folding. Other major state exchanges are scrambling to come up with solutions to remain open and Oregon's exchange was abolished in March.
So what happened to all the cash?
The funds were only to be used for start up costs and by January 1, 2015 each exchange was required to be financially self-sufficient. But the public sector solution is a disastrous mix of technological inexperience, runaway spending, over-projected enrollment figures, and massive overhead costs. To make things worse, some states might be illegally using the government funds allowed for operational expenses, prohibited by the healthcare law.
These platforms are failing and less consumers are enrolling in health insurance as a result.
Let private tech really help, or stop impeding their ability to help.
Consumers are currently being shepherded into the government's Healthcare.gov website and the struggling state exchanges where support centers are staffed by "counselors" and "navigators." The problem with relying on these individuals to be an essential part of the consumer health insurance decision making process, is that they're "unlicensed" and can't give consumers any practical advice, nor should they. Many consumers aren't making decisions based on what plan is truly best suited for their needs and most often they're just rolling the dice with the cheapest plan.
Meanwhile, leading web brokers in the private market, such as eHealth.com and HealthMarkets.com, have existed since as early as 1997 and have tremendous experience in the space. They provide web sites and customer support centers with licensed agents, comprehensive plans options, innovative shopping tools and state-of-the-art technology platforms and they have tightly controlled organizations to move quickly and manage costs. Web brokers are each unique yet they all share a common goal of using the internet to maximize plan access, speed, and consumer enrollment.
The private market should not have to compete with the government exchanges; they should be truly viewed as being mutually beneficial. Web brokers have a wide reach in the marketplace, deep databases of existing customers, highly knowledgeable agents and efficient enrollment processes which can help exchanges reach these core audiences. And state exchanges can offer brokers access to subsidized plans to sell, which have high demand under the ACA. Web brokers could thus serve as an extension of a state exchange's own enrollment process. Unfortunately, some state exchanges, such as California's, are throwing up roadblocks making progress all but impossible. California's own enrollment goals haven't been reached, and they have no one to blame but themselves.
My company has more than 15 million visitors shopping for health insurance at sites other than healthcare.gov. Let private industry complement the government exchanges and accelerate enrollment.
Give us "direct enrollment" or give us death.
The Centers for Medicare and Medicaid Services (CMS) have promised to provide back-end support, or "direct enrollment," which would allow our web broker partners to enroll consumers smoothly and quickly and ultimately enroll more individuals, but they've continued to delay.
In its absence some brokers have been forced to deal with the dreaded "double redirect." When a user selects a plan and completes an enrollment application at a broker's site they are then electronically handed over to HealthCare.gov, where they fill out a form to verify their subsidy. After that, the user is then sent back to the broker's site to complete the transaction thus completing the "double redirect." However, this is far from seamless as it lengthens the transaction period for users and brokers' agents often have to get on the phone with them to complete the transaction. Brokers can also enroll users manually by first collecting their data and then submitting them through Healthcare.gov's broker portal, but it's time-consuming and creates new challenges for users and brokers.
So why isn't direct enrollment in place?
Federal officials have stated that IRS regulations prohibit third-party sites, such as web brokers, from accessing federal tax information needed to verify a user's eligibility for subsidies. But with little to no progress in over 5 years since the ACA was enacted and no timeline set to fix the issue, consumer-enrollment totals will continue to suffer which leaves one wondering why this hasn't been in place from the start.
With direct enrollment and full support from the private market, brokers would be able to reach more scale; enrolling more Americans in affordable health insurance and significantly decreasing the uninsured population. And isn't that the primary goal of the ACA in the first place?
---
Currently in beta with 15 million health care shoppers visiting its network of websites annually, HealthNetwork is building an independent health insurance marketplace. The company plans to launch its consumer site this September.