HealthNetwork maintains strict editorial independence and makes every effort to test and review products fairy and transparently. HealthNetwork doesn't receive any sponsorship or paid compensation of any kind for its reviews by the manufacturer or author.
---
Meal Delivery Kits have exploded.
You can now pick from over a dozen different kits – Marley Spoon, BlueApron, PurpleCarrot, Plated, HelloFresh, etc. – with a full range of prices and foods.
Ultimately they all have the similar goal: they deliver, you cook. For around $70 bucks you get the convenience of not having to go trekking through the grocery isle and the benefits of a fresh, home-cooked meal.
We're doing this review because HealthNetwork's mission is to insist on better business practices that benefit consumers and we believe meal delivery kits support our cause by helping Americans stay healthy and happy throughout the year.
About Sun Basket
Founded: 2014
Delivery Area: 34 States
Price: $74.93 for 3 complete meals for 2 people (includes shipping). Click here for a limited-time HealthNetwork discount.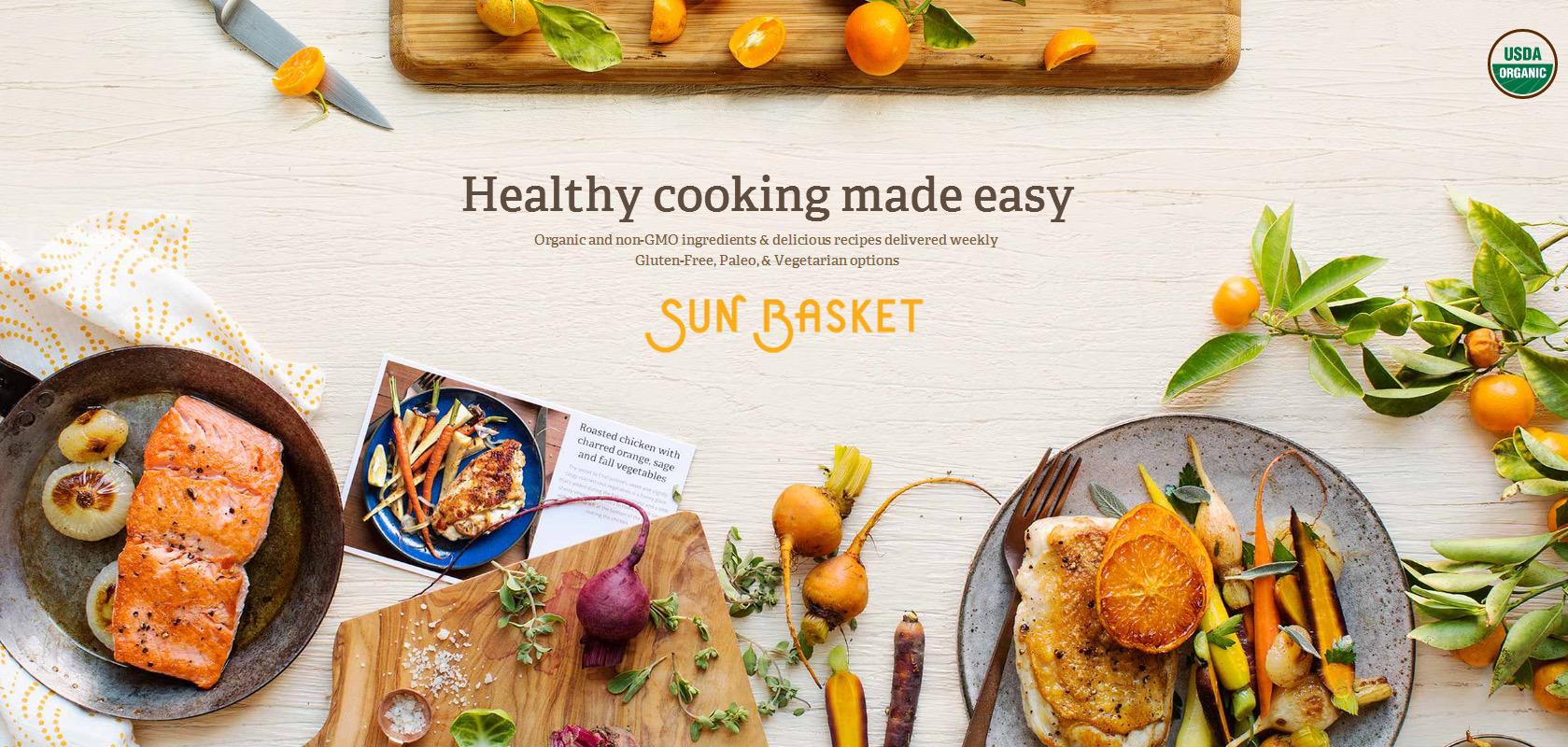 Figuring out what to make for dinner and then running to the store can be one of the biggest chores of the day so having Sun Basket's box arrive at your front door with everything all planned out and pre-portioned is a blessing. After a couple of busy weeks we decided that we needed a break from meal planning and ordered a box from Sun Basket. Our experience was excellent!
What's unique about Sun Basket is that they're one of the only meal kit companies that uses USDA-certified organic and non-GMO ingredients and they are the only one to provide breakfast options. They also provide Paleo, gluten-free and vegetarian selections if you prefer. We are very health conscious in our home so having the healthy options and the peace-of-mind that we were eating organic was very important.




Sun Basket recently expanded their operation with a new East Coast distribution facility and now delivers to 34 states. Like most other meal kit services, Sun Basket sends you a box of pre-portioned meal ingredients with easy-to-understand recipes. Although we cook often, we don't claim to be world-class chefs, so having the opportunity to try new and interesting ingredients and different recipes is exciting.
Their meal prices are competitive and cost only $11.50 per person, however we had leftovers for two of the three meals simply because of the portion sizes, which then lowered the cost to about $9 each. If we were to make a "sub-standard" dinner at home, like a sandwich or spaghetti, it would still cost $6.00 to $7.00, so it's easy to justify the cost considering that for only a few extra bucks we are able to have an actual entrée that is more flavorful with fresher, healthier ingredients. It's also cheaper than take-out food.
What You Get (Unboxing)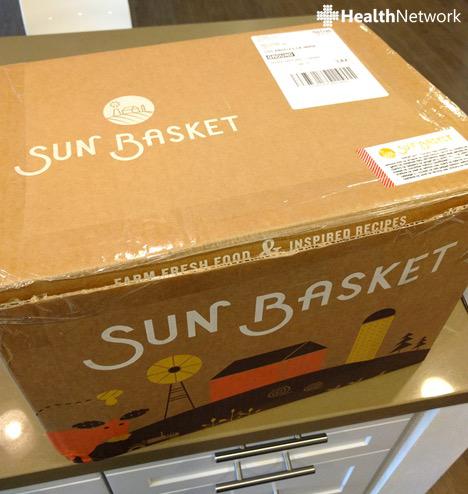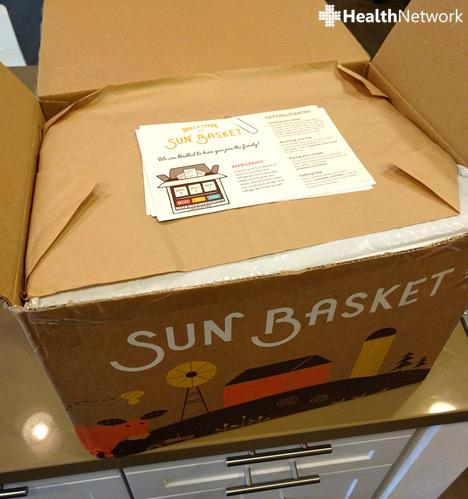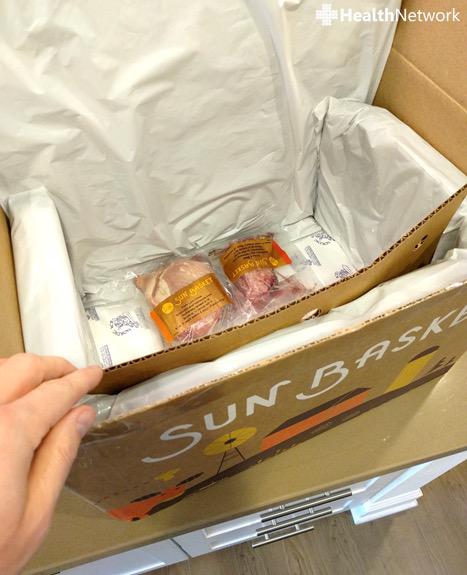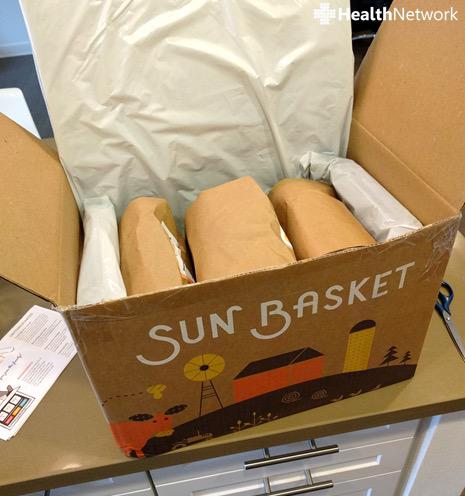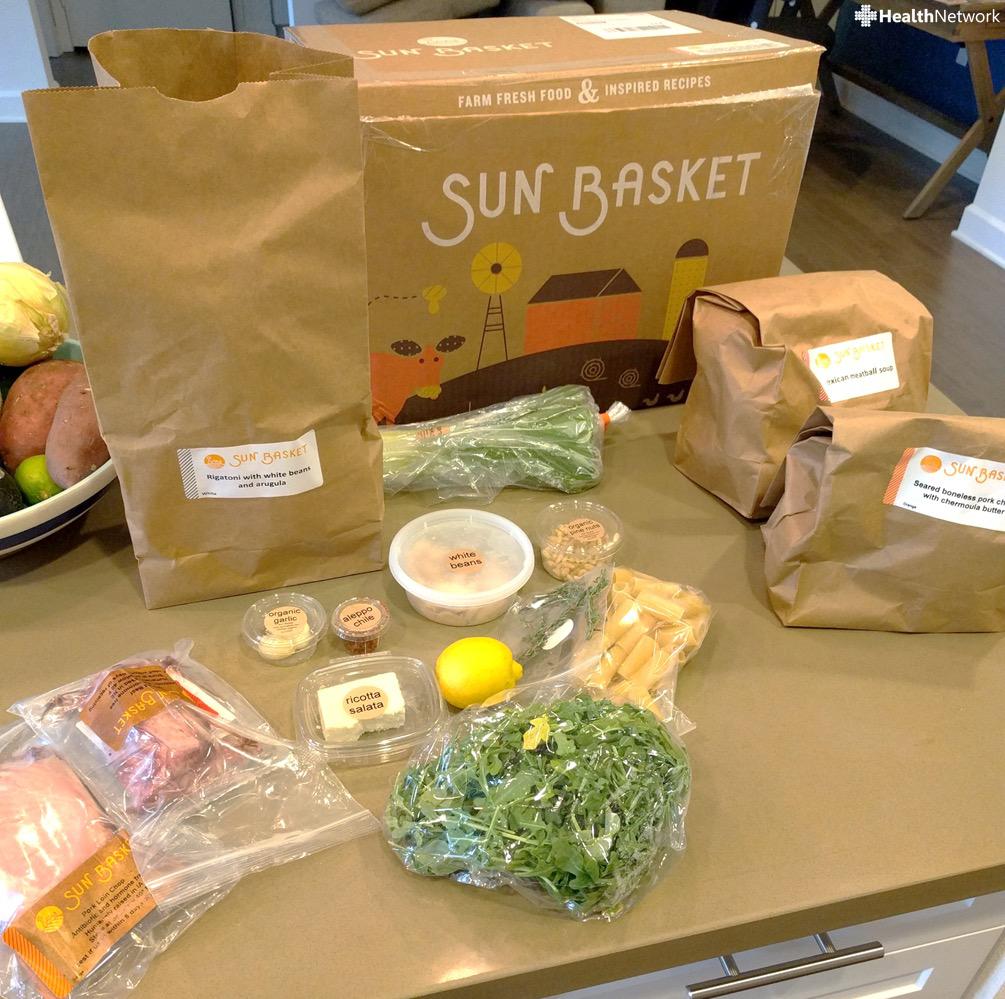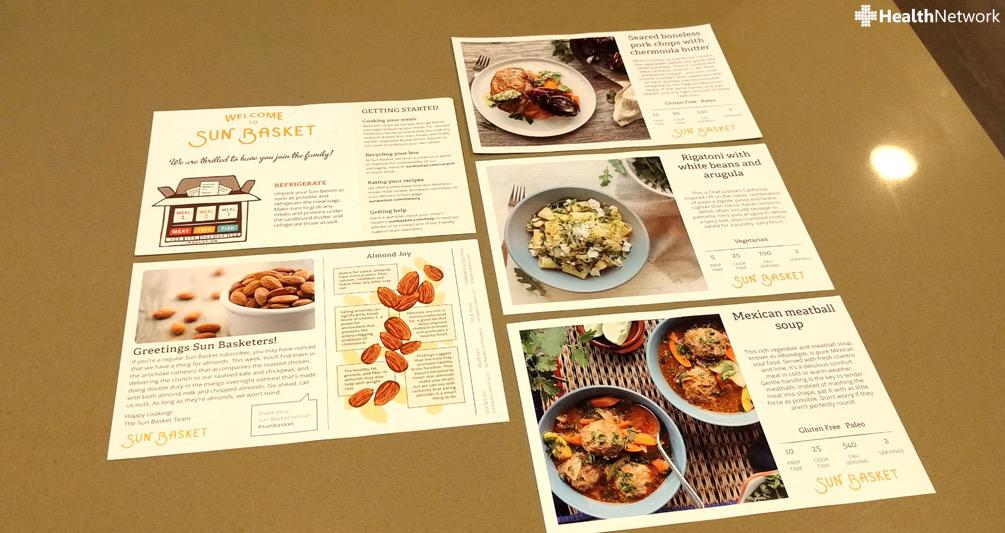 First Impressions: It's a well-packaged box with a beautiful welcome message and recipe cards.
Our first box arrived on a Thursday, as they promised. The box contained ice packs and it was still very cool even though I didn't bring it inside until the very end of the day, after work. The kit contained all the ingredients needed to cook 3 meals for 2 people and came complete with recipes and detailed instructions. The meats were vacuum-sealed and separated from the rest of the veggies, which we appreciated.
We were able to hand-pick the meals during the order process so this box contained a dish with pork chops, a ground beef Mexican soup and a vegetarian rigatoni.
One of the biggest surprises of the experience was that the ingredients were organized and packaged separately for each meal. We have tried other meal kit boxes in the past and was annoyed by the fact that the ingredients were not organized by meal, but were rather mixed throughout the entire box, which required you to hunt through it to find the ones you need. This design was not the case with Sun Basket.
Meal Prep
Each recipe was thoughtful and made special notes to avoid more difficult tasks and to help speed up the process – "while the meat is browning, begin making the lemon zest…"
All the ingredients were perfectly pre-portioned, so several items only required opening and pouring. The only ingredients that weren't included in the box were salt, pepper and olive oil.
Sun Basket also made sure to eliminate small tasks that may be more of a chore for some, such as peeling garlic. These small changes are a welcomed improvement over other meal kits and make the experience that much better.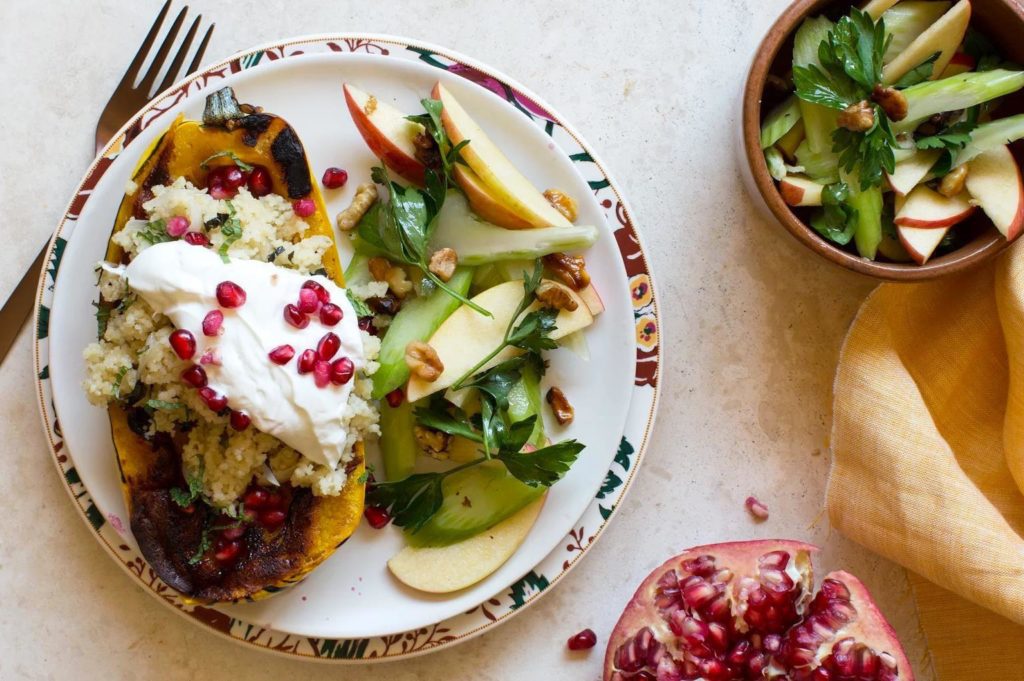 (Image credit: Sun Basket)
Of the three recipes we made, the pork chops tasted the best, followed by the vegetarian pasta with fresh ricotta cheese. While we didn't care for the Mexican soup because the temperature outside was hot and soup was not really what we were in the mood for, it was still a much-welcomed change from our usual dinner routine and an exciting cooking experience overall.
Sun Basket made dinner as easy as ordering take-out, but with fresher food and without the guilt. We loved being able to the select the meals ahead of time and the price was below what I would pay for dinner out.
Areas to Improve? We would have preferred if the instruction cards had visuals to help guide us as we cooked. One of us wished that there were less dishes to clean at the end, but that's because it was my night to do the dishes. Neither of these points were major issues especially if you're cooking with someone else. Also, be aware that when you sign up for Sun Basket you're purchasing a weekly subscription. This is unfortunately the norm among meal kit services, but you can pause or cancel pretty easily so long as you give them a weeks lead time, so if you want to skip a box, you should log into your account and update your preferences as soon as possible. We set deadline reminders each week my calendar to help.
Final Thoughts
To sum up: Sun Basket is our top pick among meal kits. We were able to hand-pick most of the meals when ordering and the price was on-par with the other meal kits on the market. The meals were tasty, relatively easy to make and, most importantly, provided organic, non-GMO ingredients, which is unique in this space.
There are a significant amount of reviews across the internet and you can overwhelm yourself with all of the offerings, so we recommend just jumping in. You won't regret you did with Sun Basket.
Sun Basket is available in most states for $74.93 for 3 complete meals for 2 people. Click here to get a limited-time HealthNetwork discount.